Stratton Valves & Engineering Limited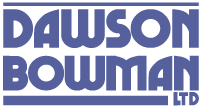 ---
SOLD to Dawson Bowman Limited
Location: Tyne & Wear
Area of Business: UK/International
Turnover: c. £1m pa
Based in the North East, Stratton Valves and Engineering Limited are a c.£1M Valve Engineers specialising in Valve Overhaul, Reconditioning & Supply.
ACQUIRE have successfully brokered the Sale to Dawson Bowman Ltd, a Strategic Acquirer with an established reputation for Process Control Valves & Equipment, Pressure Relief Valves & Bursting Discs.
"At the start of the process my fellow Director (David Campbell) and I considered a number of agents to promote and handle the transaction. Having now successfully Sold the Business we can confirm that Acquire met and indeed exceeded our expectations in terms of the service they delivered."

Phil Martin | Stratton Valves & Engineering Limited
The sale enables the long overdue retirement of our Client David Campbell, who along with Phil Martin we wish well following the completion of this timely sale.