Premier International Freight Ltd

---
ACQUIRE Brokered the Sale of Premier International Freight Limited, a c.£8.5m Logistics Business Specialising in International Shipping and Freight Services via Air, Sea, Rail and Road.
Location: North West
Area of Business: International
Sector: Shipping & Freight
Turnover: c. £8.5m
Acquired By: OFS Ltd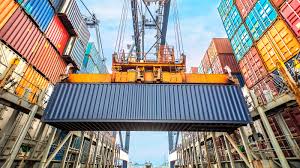 Formed in 1997 and based in the North West of England, Premier International Freight Ltd are a leading international freight forwarder with expertise in global 'deep-sea' logistics, specialising in unusual and often valuable cargo.
Acquire were appointed to sell the Company following initial meetings with the owners to asses and discuss the activities of the Business, company valuation, confidential marketing / sale plans, and the sector. As agreed with the owners, the sale process was managed discreetly and confidentially throughout, potential buyers were identified, researched and approached, whilst other leads of interest and enquiry were received via the many other specialist marketing methods / routes to market employed by Acquire. Post qualification, over 40 potential buyers completed and signed our NDA. Accepted expressions of interest were then discussed with our Client before disclosure was made and introductory meetings arranged.
The Sale was carefully brokered to Optimum Freight Solutions Ltd, who via their Owner and MD (Jarrod Sykes), presented themselves professionally and positively to Acquire and the seller during the enquiry and introduction phase, obtaining preferred buyer status with the seller following detailed deal negotiations to agree the principle heads of terms. Acquire negotiated the deal and managed the sale process to conclusion, working positively with both buyer and seller. We are delighted to announce the sale which completed successfully in late September.
Charlotte Mills, Head of Corporate and Commercial at Jackson Lees Solicitors represented the sellers legal interest in the Sale and provided an excellent service to our Client.
Anthony Mitchell, Acquire MD commented: "Acquire have really enjoyed working with both buyer and seller on this project (the second transport and logistics deal to complete through Acquire in as many months). We are delighted to see Premier's ownership transfer to an acquirer with similar shared principles, and have no doubt Premier will go from strength to strength under Jarrod's control, as part of the Optimum Freight Solutions group. The Sellers (Jonathan and Samantha) have been exceptional to work for and we wish them every success in the next phase of their lives post-Premier!"
Acquire Business Sales guided the owners of Premier International Freight Ltd through the selling process using a confidential plan that included:
Confidential 'no-cost' consultancy on Business Valuation and Marketing Strategy prior to engagement
Production of professional sales documents focused on the Key Features of the opportunity
A research led marketing plan that identified trade / strategic acquirers from the UK and overseas
Confidential buyer introductions directly executed using an anonymous acquisition summary
Buyer qualification, signed NDAs and seller authority prior to disclosure of the Business's identity
Buyer / Seller meeting arrangements & follow up services
Extraction of offers for the sellers consideration
Offer appraisal including identification of potential risk areas to the seller
Deal / Heads of Terms negotiation
Deal management, buyer liaison and seller / advisor support through to completion