G. Taylor Electrical Ltd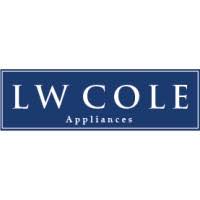 ---
ACQUIRE brokered the Sale of Goodwill and Assets in G. Taylor Electrical Limited, a regional electrical contracting business with framework agreements.
Reference: 1460
Location: Leicestershire
Area of Business: Midlands
Sector: Electrical / Mechanical
Reason For Sale: Retirement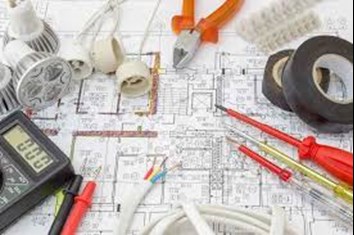 Established by the Seller in 2001, G. Taylor Electrical specialise in commercial electrical contracting work and provide expert electrical installation services to both refurbishment and new build projects, in addition to electrical testing, maintenance and repair services. Employing NECEIC and Part P registered electricians, the Business serves both private and public sector clients predominantly in the Leicestershire region, with inclusion on a number of frameworks.
LW Cole (Electric) Ltd (subsidiary of Renniks Limited) have acquired the goodwill and assets of G. Taylor Electrical Ltd to compliment their successful appliance distribution Business 'LW Cole (Distributors) Ltd', a leading nationwide supplier / installer of electrical appliances to house builders and developers. The acquisition provides Coles with a wider capacity to sell electrical / EV charging point services to their customers in addition to expanding the existing core business of G.Taylor Electrical.
Prompted by the retirement plans of the seller, the Business Sale included the transfer of all employed staff, the customer base, a number of framework agreements, assets and accreditations of the Business, and a lease on the Business premises.
Thanks to the committed approach of both the buyer and seller, the deal was completed within 16 weeks of the initial buyer introduction, and within 12 weeks of a Headline Offer / Heads of Terms Agreement being agreed between the two parties. ACQUIRE acted on the sellers behalf as intermediary in the introduction and deal negotiations.
ACQUIRE are delighted to have brokered the Sale to Coles, a truly motivated and committed strategic acquirer who were transparent with their intentions from first contact to completion.
ACQUIRE would like to thank Matt Worsnop of BHW Solicitors in Leicester who provided expert legal representation to the Seller and who was integral in progressing the deal smoothly to a successful completion.
Finally, we would like to offer our very best wishes to the Selling Client (Gary and Sharon), whom we have enjoyed working for to achieve the Sale. We wish you well in retirement.
Acquire Business Sales provided the sellers with a confidential route to market that included:
Confidential 'no-cost' consultancy on Business Valuation and Marketing Strategy prior to instruction
Production of professional sales documents focused on the Key Features of the opportunity
A research led marketing plan that identified trade / strategic acquirers
Confidential buyer introductions directly executed using an anonymous acquisition summary
Buyer qualification, signed NDAs and seller authority prior to disclosure of the Business's identity
Buyer / Seller meeting arrangements & follow up services
Extraction of offers for the sellers consideration
Offer appraisal including identification of potential risk areas to the seller
Deal / Heads of Terms negotiation
Deal management, buyer liaison and seller support through to completion