Elysium Supported Living Ltd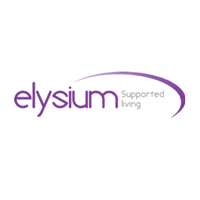 ---
ACQUIRE have successfully Sold Elysium Supported Living Limited, a c.£2.5m Care Quality Commission registered Company delivering domiciliary care and supported living services to adults with learning disabilities and associated needs.
Location: Kent
Sector: Care, Health & Medical
Turnover: £2.5m
Acquired By: Nationwide Supported Living / Property Investment Group
Acquire brokered the Sale of the Company alongside an associated property portfolio to a rapidly expanding UK investment group with specialities in Supported Living, Social Care and related property investments.
Established in 2011, Elysium provide support for adults aged between 18 and 65 with learning disabilities and mental health needs. The Company provide 24-hour services that enable independent living in adapted company accommodation alongside 'outreach' services to support those living independently / with parents.
Acquire were instructed to appraise the care sector in early 2018 with a view to identifying and introducing potential acquirers to the Business and its associated property portfolio. Expressions of interest were quickly generated and qualified by the Acquire team before being discussed with our Clients. NDAs were then put in place with viable buyers (which included the eventual purchaser) and first stage meetings arranged.
From this point forward, Acquire provided a comprehensive deal management service to our clients, extracting and managing offers from more than one prospective acquirer and agreeing a comprehensive Heads of Terms agreement with the eventual purchaser.
"The Shareholders and myself felt reassured from the first meeting with Acquire and we are pleased that we trusted our instincts"

"We all feel that we received a very professional and specific service from your team; which was important to us given the nature of the Business and the need to manage the process in a confidential and service focussed way"

Tanya Pannett | Founder of Elysium Supported Living
With exclusivity and terms agreed, the Acquire Team worked closely between buyer, seller and the respective lawyers to help manage the deal to a successful completion within an fixed timescale.
"We are delighted to announce the completed sale of Elysium Supported Living Limited and have thoroughly enjoyed working for our Clients Tanya and Adrian throughout the process. We are extremely proud to have helped them realise their wishes in the sale of the Business which has also been delivered in a very reasonable timescale"

Scott Riley | Acquire Business Sales Ltd
ACQUIRE provided the sellers with a confidential route to market that included:
Confidential 'no-cost' consultancy on Business Valuation and Marketing Strategy prior to instruction
Production of professional sales documents focused on the Key Features of the opportunity
A research led marketing plan that identified trade / strategic acquirers from the UK & Overseas
Confidential buyer introductions directly executed using an anonymous acquisition summary
Buyer qualification, signed NDAs and seller authority prior to disclosure of the Business's identity
Buyer / Seller meeting arrangements & follow up services
Extraction of offers for the sellers consideration
Offer appraisal including identification of potential risk areas to the seller
Deal / Heads of Terms negotiation
Deal management and seller support through to completion
Click above to download and read the full seller testimonial.